An introduction to Agile, Scrum & Kanban
Run Your Own Course Using Our Courseware & Assessment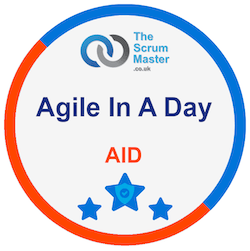 Use our proven courseware to run an Agile In A Day course for your team or organisation. We provide all the materials you need to run your own training course. Attendees also get an attempt at our Ultimate Agile Master I (UAM I) assessment upon completion of the course.
Agile In A Day is a 1-day training course that introduces Agile, Scrum and Kanban so attendees can understand how they can use them with their teams and organisations in order to build more valuable products. Students learn through instruction and team-based exercises. 
Agile is about responding to change whilst managing risk. Organisations seeking to become Agile want to be able to embrace change and make it an advantage, whilst balancing the risk that this brings, in a way that is safe enough in their current environment.
The Agile Manifesto was created in 2001. It was intended as a response to the heavyweight, documentation driven software development processes that were in common use at this time. It was common for projects to fail to deliver the outcomes that were originally intended. It was common for projects to deliver late, run over budget and have significant quality issues.
Agile has grown beyond it software origins and taking an Agile approach is now the default way to develop products for the majority of organisations in the world. 
Scrum, Kanban, DevOps and other frameworks and methods have emerged to help organisations become more Agile.
Agile Values & Principles
The Agile values and principles. Easy to understand, often miss-understood. Our Agile In a Day course will help you see what it really all about and plan your next steps to increase agility for your organisation.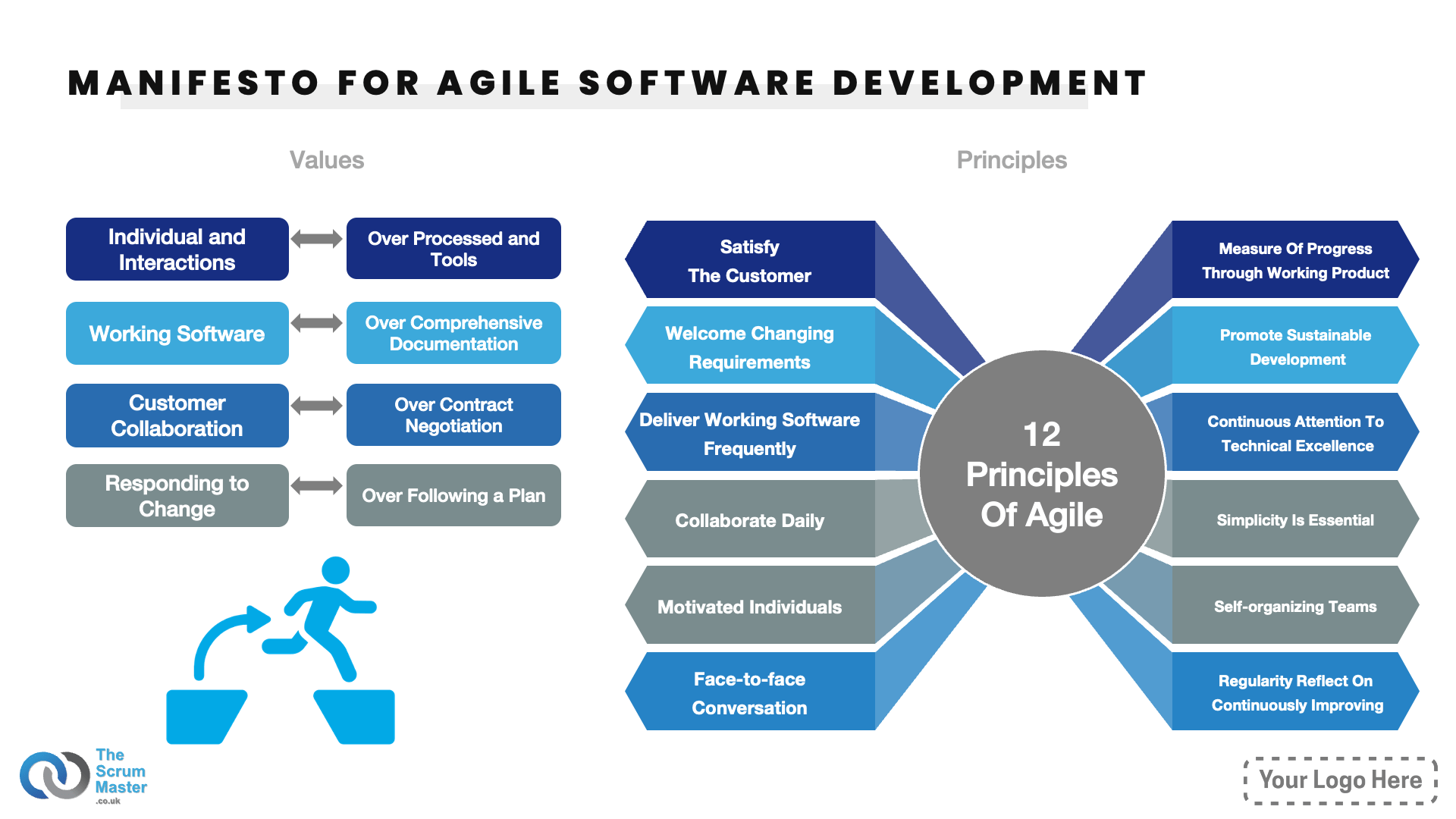 Here is a small sample of the courseware.
The course includes 100+ slides, 15+ practical exercises and 1 agile simulation. It is designed to be run in a single day either in-person or live & online. 
Please get in touch to find out more.
Assessment & Certification
Why Learn With TheScrumMaster.co.uk?
Designed by the world's leading experts in Agile & Scrum, our interactive, top-rated courses provide everything you need to start down the path to effective Agile.
We have worked with some of the biggest organisations in the world.
Our courses include insights from our real-world experience along with good practices we've gathered during years of practice.
We are 5 star rated on Google & Trustpilot and have over 500 great reviews on LinkedIn.
We have taught over 10,000 people.
Our training options include a unique assessment and certification to test & prove your knowledge.
Learning with Simon was fantastic. He provided a great mixture of presentation, interactive activities and discussion cementing the key principles.
Thanks Simon for the excellent training. It was a very interactive session - Simon was very helpful and experienced and I really liked the structure of the class,
The knowledge and experience Simon shared added an incredible value to the overall curriculum. I would highly recommend Simon as a Trainer!
Frequently Asked Questions
What Else Do I Need To Know?
We are here to help you so contact us if you have more questions.
Hi, my name is Simon Kneafsey. I am a Professional Scrum Trainer on a mission to simplify Scrum & Agile for 1 million people. I have already helped 10,000+ people. I can help you too! Get in touch.
Principal Trainer @ TheScrumMaster.co.uk