Maximise the value of your marketing Team
Learn how Agile & Scrum For Marketing can help you improve your marketing efforts and increase your sales. Introducing Agile practices that have been proven to deliver increased value for over 20 years will be a game-changer for your team. 
Our Agile & Scrum For Marketing courses were created following years of experimentation with marketing teams at some of the leading global companies. 
Our Agile & Scrum For Marketing training provides a new approach. It is a fundamental shift in mindset and practices. The focus is shifted toward rapid iterations for maximum learning, faster incremental delivery with more valuable outcomes.
Why Do We Need Agile & Scrum For Marketing?
Marketers today are challenged by many things – the speed of change, the adoption of new technologies, the increasing knowledge of buyers, and finite resources. However, traditional marketing has not changed much in the past 20 years.
Marketers need to change their approach in order to deliver value in ever more complex environments. Marketers need to be Agile. To respond to change while managing risk. Marketers need to learn the best way to satisfy their clients while dealing with the inevitable and increasing changes they face.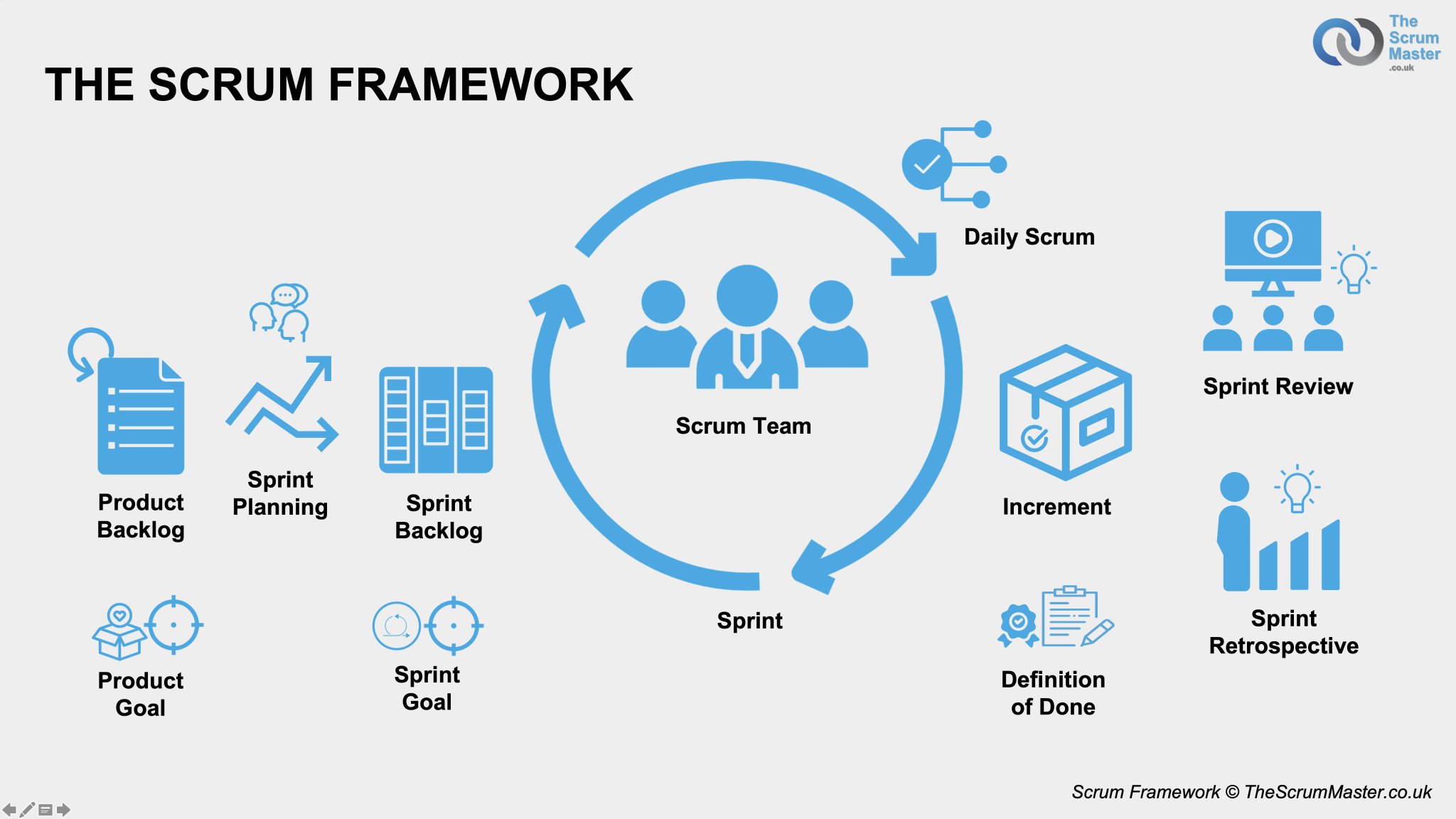 What Does Agile & Scrum For Marketing Training Cover?
In our Agile & Scrum For Marketing training we will explore why conventional methods of managing marketing are no longer enough, and why Agile Marketing, inspired by Agile software development using Scrum will help marketing teams get more done and adapt quickly to changing marketing conditions. 
We will explain the principles, processes, terminology, and tools of Agile Marketing using Scrum. We will provide real-world examples of how marketing teams are using Agile & Scrum today. We will show you how to inspire and organise marketers for maximum effectiveness using Agile & Scrum.
We will also cover the realities of implementing Agile & Scrum For Marketing in organisations, including transitioning to it, sustaining it and explaining it to management. We will explore the impact of the new approach on your budgeting process and the pitfalls to avoid along the way.
Assessment & Certification
Private, public or self-paced online. Earn your Certified Agile & Scrum Marketing (ASM) certification in the way that suits you best.
Maximise the return on your training investment by learning at a time to suit your needs.
Why Learn With TheScrumMaster.co.uk?
Designed by the world's leading experts in Agile & Scrum for Marketing teams, our interactive, top-rated courses provide everything you need to start down the path to effective Marketing Agility with Scrum.
We have worked with some of the biggest names in a range of industries ranging from FMCG, Automotive, Insurance, Banking & Pharmaceuticals.
Our courses include insights from our real-world experience with Agile marketing teams, along with good practices we've gathered during years of coaching and training.
We are 5 star rated on Google & Trustpilot and have over 500 great reviews on LinkedIn
We have taught over 10,000 people
Our trainers all have strong marketing experience.
Our training options include a unique assessment and certification to test & prove your knowledge.
Learning with Simon was fantastic. He provided a great mixture of presentation, interactive activities and discussion cementing the key principles of Scrum.
Thanks Simon for the excellent training. It was a very interactive session - Simon was very helpful and experienced and I really liked the structure of the class,
The knowledge and experience Simon shared added an incredible value to the overall curriculum. I would highly recommend Simon as Scrum Trainer!
Frequently Asked Questions
What Else Do I Need To Know?
We are here to help you so contact us if you have more questions.
Scrum helps people to do complex work. Marketing is complex work and benefits from a more Agile approach. Let me show you how to use Scrum to maximise the value that your marketing team delivers.
Hi, my name is Simon Kneafsey. I am a Professional Scrum Trainer on a mission to simplify Scrum & Agile for 1 million people. I have already helped 10,000+ people. I can help you too! Get in touch.
Principal Trainer @ TheScrumMaster.co.uk
Self-paced online learning

Learn at a time to suit you

Course materials & bonus Scrum books

Assessment & Certification
Live & online public course

Course materials & bonus Scrum books

Assessment & Certification
Private course up to 20 attendees

Content customised for you

All materials & bonus Scrum books

Assessment & Certification