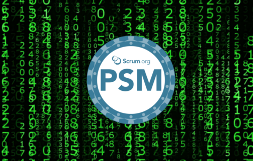 Here is a description of what is like to take part in one of my Scrum.org Professional Scrum Master (PSM) courses if you do not have a software or IT background:
"I really enjoyed the PSM course. As someone with a non-software/IT background, I was a bit apprehensive that I was going to feel out of place in the course, but I wasn't like that at all.
There was a good mix of people, with varying levels of understanding of Scrum at the start of the class.
Simon was very good at explaining the concepts and how it all works together. By the end of the course, I had an excellent understanding of Scrum, the different roles and responsibilities, and especially the Scrum Master role.
I recommend reading the Scrum Guide beforehand, although it's a bit hard to grasp the first time around. I read it again after the course and it all just clicked into place and made sense then.
I managed to pass the Professional Scrum Master I (PSM I) assessment first time. The questions on the assessment were a bit harder and more practical than on the practice/open assessment, but just bear in mind the different roles in Scrum and the wording of the questions. They must "talk Scrum". You'll know what I mean once you've done the course :)."
Maria – Management Accountant. Attended Simon Kneafsey's Scrum.org Professional Scrum Master (PSM) course in Washington DC in May 2019.
The Scrum Master is Simon Kneafsey. Simon is a Professional Scrum Trainer with Scrum.org, the home of Scrum run by Scrum co-creator, Ken Schwaber. Simon offers Professional Scrum Certification training courses globally and works with clients to introduce Scrum to their organisations.
---