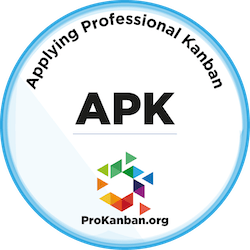 In this class, you will learn the basic principles of flow and how to use them to make your team process more efficient, predictable, and effective.
Learn more
.
Applying Flow Metrics for Scrum will teach you not only how to identify how much work to plan but also how to accurately forecast when individual work will be done in a Scrum Team's context. Predict delivery, deliver on time.
Learn more
.
---
---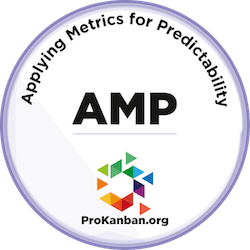 In this tutorial, attendees will learn what metrics are necessary for accurate forecasting, how to visualize those metrics in appropriate analytics, how to use those analytics to make reliable forecasts and understand risk, and, finally, how to make meaningful interventions for overall process improvement.
Learn more
.
This class will help you set up a Kanban system that helps your organization continuously inspect and adapt the value delivery process. You will gain greater visibility into what team(s) across the organization are working on and what is in the way of getting value delivered.
Learn more
.
---
---
---
ProKanban Certification
Our ProKanban courses include
assessment & certification
from ProKanban.
Upcoming Public Courses
View the public course list
View