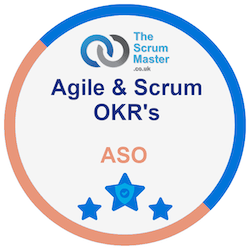 Agile, Scrum & OKRs is a 1-day course that provides an understanding of how to use OKRs together with Scrum to increase the focus on goals, outcomes & experimentation.
The course is a combination of instruction and team-based exercises where students will learn how to use OKRs alongside Scrum. Over the day, students learn about and experience how to create effective OKRs and create OKRs for their own utilisation post-course.
For a private on-site or live-virtual course for your team, contact us now!
View the public course list
View