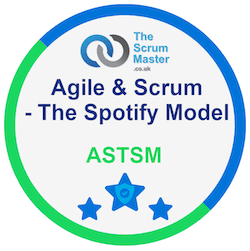 Agile, Scrum & The Spotify Model is a 1-day course that provides the foundational knowledge needed for a team to use the Spotify Model. The course is a combination of instruction and team-based exercises where students will learn how to use the Spotify Mogel to improve their capabilities.
Over the day, students are introduced to the Spotify Model, gaining insights into overcoming complexity and dealing with team-based collaboration at scale.
An optional 2nd day of workshops can be added to enable your team to kick-start their use of the Spotify Model and start to use what they have learned immediately.
Begin leveraging the benefits of the Spotify Model to increase your agility at scale.
For a private on-site or live-virtual course for your team, contact us now!
View the public course list
View